Unfinished Wood Furniture: The Spice of Your Interior
Many people, especially those who desire to express their individuality, often search for some thing which may satisfy this desire. You may also decorate your room with some wood type furniture such as a table, a cupboard, a chair or any other, and this piece of interior will attract the attention of your guests as soon as they enter your home. A piece of unpolished, natural furniture has the variety of advantages over finished wooden things. Also there are several important details about types and features of the untreated piece of furniture which should be taken into account before the purchase.
The first advantage of unfinished furniture is its relatively low price. In some cases untreated cabinet costs 50% less than the same finished item. The price of the product depends on the type of wood and assembly quality. Most often unfinished furniture is made of pine. More expensive pieces are made of oak and other valuable wood materials. It is better to choose furniture which is already sanded.
The second advantage of unfinished cabinetry is that it may fit any decor in your house. Let's presume that your wall unit is of very rare color and you cannot choose a hutch of the same color which could be so beautiful addition to your room furniture. In this case the purchasing of unfinished wooden hutch is a perfect way out. It's like a clean artist's canvas. The paints for furniture are not expensive, and they may be purchased at any hardware store. Also, if your piece of furniture is made of solid wood you can improve its look by applying to it only a base lacquer. It protects the wood from moisture and physical damage. Moreover, the original wood color will be preserved.
Treatment of the Unfinished Furniture Item
The process of painting includes several stages. First of all, the wood must be covered with priming. You should apply the primer everywhere including drawers and inner surfaces. For better result the priming may be repeated twice. Two hours are needed for drying it. When the whole piece of unfinished furniture is properly sealed then it is ready for staining. Painting may be done with the help of oil paint, latex paint, and water paint. Latex paint is the perfect choice for pinewood unfinished piece of furniture.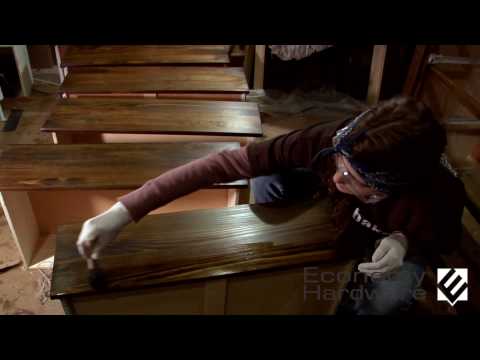 You may choose matt or glossy paint. The paintbrush should be large enough to cover wide areas of the wood. The paint is applied in coats. For better color consistence of your furniture it is recommended to apply two paint layers to it  for marble effects. Indeed, you have a blank canvas to make really amazing and incredible things!

---
Comments are closed.