Real Wood Furniture – the Luxury Choice
Genuine wood furniture has been known for centuries and probably used by cave people who looked around for their housing improvement. Today wooden pieces have not lost their popularity. Moreover, units made of solid wood tent to be more expensive and elite. Their age contributes to their value, that's why many homeowners can be a bit more generous while choosing them.
Why wood is the best material for making furnishings?
Wood is available in different colors, hardness and grains. It can be shaped and cut into a wide variety of attractive designs.
Real wood units are appreciated for their lasting value. The cost of solid wood furniture grows increases with time.
Wood is more durable and shock-resistant then synthetic materials. Nicks and scratches are easy to correct.
Woodcraft furniture is made according to traditional standards. Thus, not only will it last for many years, but also for generations.
The categories of woods
In general, there are three categories of woods fashioned into furnishings: hardwoods, softwoods and composites.
Hardwood furniture is the most preferred and privileged choice. In most cases it is made of cherry, oak, walnut, maple and mahogany. Hardwood is considered to be more durable than other kinds of wood. It is long lasting and requires little care.
Softwoods, such as pine, tend to be less expensive and durable. They are widely used in construction, for packing crates or shelves. Composites are the cheapest materials. Actually, they are manufactured, rather than grown.
Design trends are constantly changing, but solid hardwood furniture is still the classic choice. It enhances every style and decor and will definitely make your living area look fantastic.
How to take care of woodcraft furnishings?
Remember that the main causes of damage are: excessive heat, scratches, bruises and liquids of all sorts. The direct sun's rays cause bleaching of the wood, make the polish cloudy and overheat the piece. Thus, you should close the curtains when the sun enters the room.
If you need to disguise small scratches and nicks, you can buy the special scratch cover product. In case a scratch is large, you may take a shoe polish or felt tip pen in a color matched to the wooden piece. This will allow you to paint the scratches easy and surprisingly effective.
Where to buy all wood furniture?
Thanks to modern technology, lots of furniture manufacturers sale their production online. Just type a keyword in a search engine and look through the numerous virtual stores where you can buy a cheap unit over the Internet.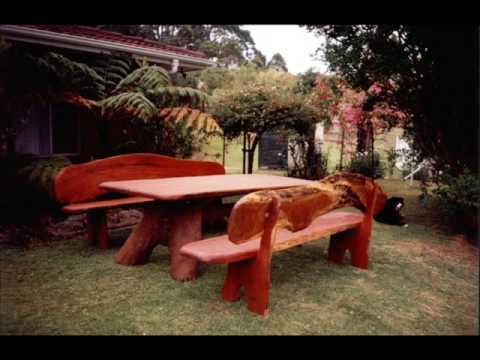 Many companies offer free shipping to their customers. Besides, the professional specialists can help you set up the furnishings in your house. Thus, you can also take advantage of the Internet and order quality solid wood furniture for your breathtaking interior right now!

---
Comments are closed.