Unfinished Furniture Decorative Secrets
Unfinished Furniture Decorative Secrets
Unfinished furniture is cheaper than usual as much as 50% and more. That's why, lots of homeowners, who are on a budget, prefer this option. Moreover, it's an excellent opportunity to create the unique piece you are looking for and spend fun time while completing it.
Why buy unfinished items?
Actually, people have several reasons to buy unfinished furniture. So, why you might consider adding a piece to your home?

You may leave the piece unfinished. As a rule, neural wood ideally suited to other units in your bedroom or living room. Adding antiques or knickknacks as well as draping decorative cloth lends a personal touch.
Wooden pieces are quite sturdy. Moreover, they are not difficult to care for. Remove dust regularly and your furnishing will serve you for a long time.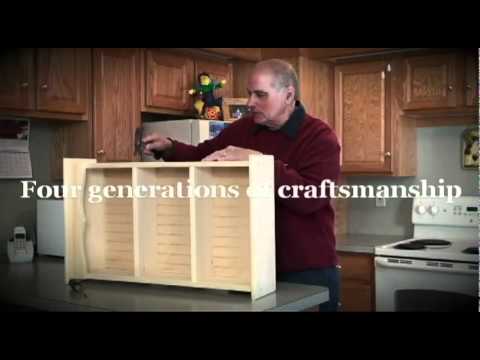 If you decide to paint the unit, the store can do it for you. Surely, you may paint it yourself as well. Unfinished wood pieces give you an excellent opportunity to customize them to stand out anywhere in your house.
How to finish unfinished piece?
The cheapest and simple way to make an unfinished item look great is to paint it. You will need a cloth to lay under the piece in order to protect the floor, sandpaper, stain, polyurethane and 1 – 2 paint brushes. Start by sanding the wooden surface area down, but don't sand too deeply or too hard. Dust away the residue carefully and apply the stain with a paint brush. It is important to remove any extra stain from wooden surface. Then, let it dry. Take your sandpaper again and lightly sand the surface. Then, wipe away any extra residue properly.
Now it's time to apply the polyurethane to the surface of the unit. You can apply several coats with the purpose of increasing shine and durability of your furnishing.
The most popular finishing options for unfinished furnishing include: white wash, cranberry red, antique oak, golden oak, black satin, painted white and shaker maple. You can choose any paint you want and even add faux finishes, stencils or your own designs.
Decorative finishing techniques
Today, the most popular techniques are:
Distressing – making the piece look old with the help of wood sanding techniques.

Antiquing is similar to distressing combined with either 2-d color of Milk Paint or Glazing.

Glazing – applying a translucent color and rubbing off the excess in order to create decorative effects.

Sponging and color washing – applying a translucent color and pouncing with a soft cloth or sea sponge.

Wet color blending – using soft natural glow and variations in color.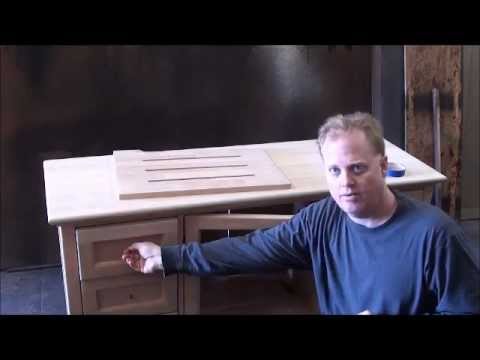 You can also try such techniques as dragging, pickling, antique wood graining, marble effects, crackle techniques and marble effects. Indeed, you have a blank canvas to make really amazing and incredible things!